Multiclone Dust Collector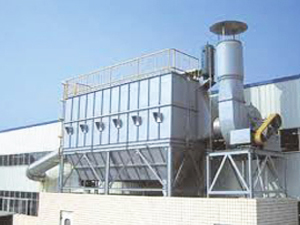 We are offering Multi Cyclone Dust Collector that consist of a number of small-diameter cyclones, operating in parallel and having a common gas inlet and outlet.The pressure drop of the multiclone collectors is higher than that of single cyclone separators.

Multi-clones operate on the same principle as cyclones–creating a main downward vortex and an ascending inner vortex. Multiclones are more efficient than single cyclones because they are longer and smaller in diameter.The longer length provides longer residence time while the smaller diameter creates greater centrifugal force.

These two factors result in better separation of the dust particles.


Applications

Steel Industry
Blast Furnace, Electric Arc Furnace, BOF, etc

Fertilizer Industry
Phosphate Rock Dryers & Calciners, Dryers

Non-Ferrous
Copper Reverberatory Furnace, Laea Blast Furnace

Pulp & Paper
Lime Kilns, Back Liquor Recovery, Bark Boilers

Sugar Industry
Boiler Flue Gas, Bagging Section

Mineral Products
Asphalt Stone Dryers, Cement Kilns

Pharmaceuticals
Tablet Coating