Increasingly Stringent environmental regulations continue to challenge industry. Now more than ever, environmental equipment must operate at peak efficiency and provide maximum control. Karyasiddhirecognizes this challenge and responds by offering a comprehensive range of services. Our broad range of experience and expertise in pollution control provides the necessary insight to evaluate, recommend and implement solutions to improve system performance.

WET SCRUBBERS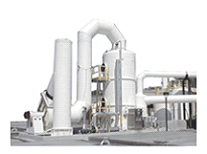 Wet Scrubbers are the preferred choice for many industrial application in manufacturing plants, Chemical processes and Steel making where both particulate and gas pollution has to be controlled using a single system.

KARYASIDDHI offers the following services for all types of wet Scrubbers.

• Repairs and improvements to optimize Scrubber performance.
• Study the air and liquid streams and pressure drops.
• Evaluate current equipment design relative to the process and suggest solutions for improvement.
• Trouble shooting specific issues.
Dust Extraction Systems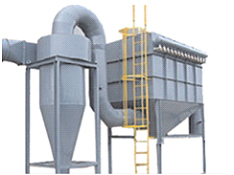 Dust Collectors forms the mainstay of air pollution control in any production process and therefore needs to be working at optimum efficiency.

Recognizing the importance of this fact KARYASIDDHI offers the following services for Dust Extraction Systems.
• Onsite visit and assessment of existing Bag Filters and Cyclone Separators for capacity augmentation, refurbishment or replacement.
• Identify scope for performance improvements, optimization of power consumption and space saving.
• Evaluation of existing Bag Filters and Cyclone Separators for present and future emission norms.
• Identify root causes for gaps in performance of existing Bag Filters and Cyclone separators and offer • solutions.
• Check for blocked Filters/bags and working of Pulse Valves working.
• Check for recommended levels of suction and suggest solutions.
• Check for Vibration and Noise and resolve issues.
• Resolve problem of High Differential Pressure.


CENTRIFUGAL FANS & BLOWERS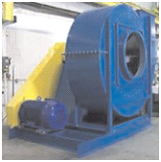 KARYASIDDHI offers a full site service including vibration analysis, dynamic balancing, bearing replacement, performance testing ,evaluation and re commissioning. Where more serious damage is identified. KARYASIDDHI offers a complete fan refurbishment service, bringing your fans back to full operating specification and dependability.

Select list of our Fan Services

| | |
| --- | --- |
| What we do | How you benefit |
| Energy Optimization | Energy Conservation and Cost Savings |
| Fan Refurbishment | Fan life extended with minimum cost |
| Performance testing and enhancement | Flow rate, pressure and power characteristics are tested and restored to spec |
| Vibration and alignment service | Vibration and noise levels measured and controlled. |
| Replacement of service parts | Quality spares for Fans of any make and design |
Applications
• Steel Industry
Blast Furnace, Electric Arc Furnace, BOF, etc
• Fertilizer Industry
Phosphate Rock Dryers & Calciners, Dryers
• Non-Ferrous
Copper Reverberatory Furnace, Laea Blast Furnace
• Pulp & Paper
Lime Kilns, Back Liquor Recovery, Bark Boilers
• Sugar Industry
Boiler Flue Gas, Bagging Section
• Mineral Products
Asphalt Stone Dryers, Cement Kilns
• Pharmaceuticals
Tablet Coating